Beehive at Tyresö Centrum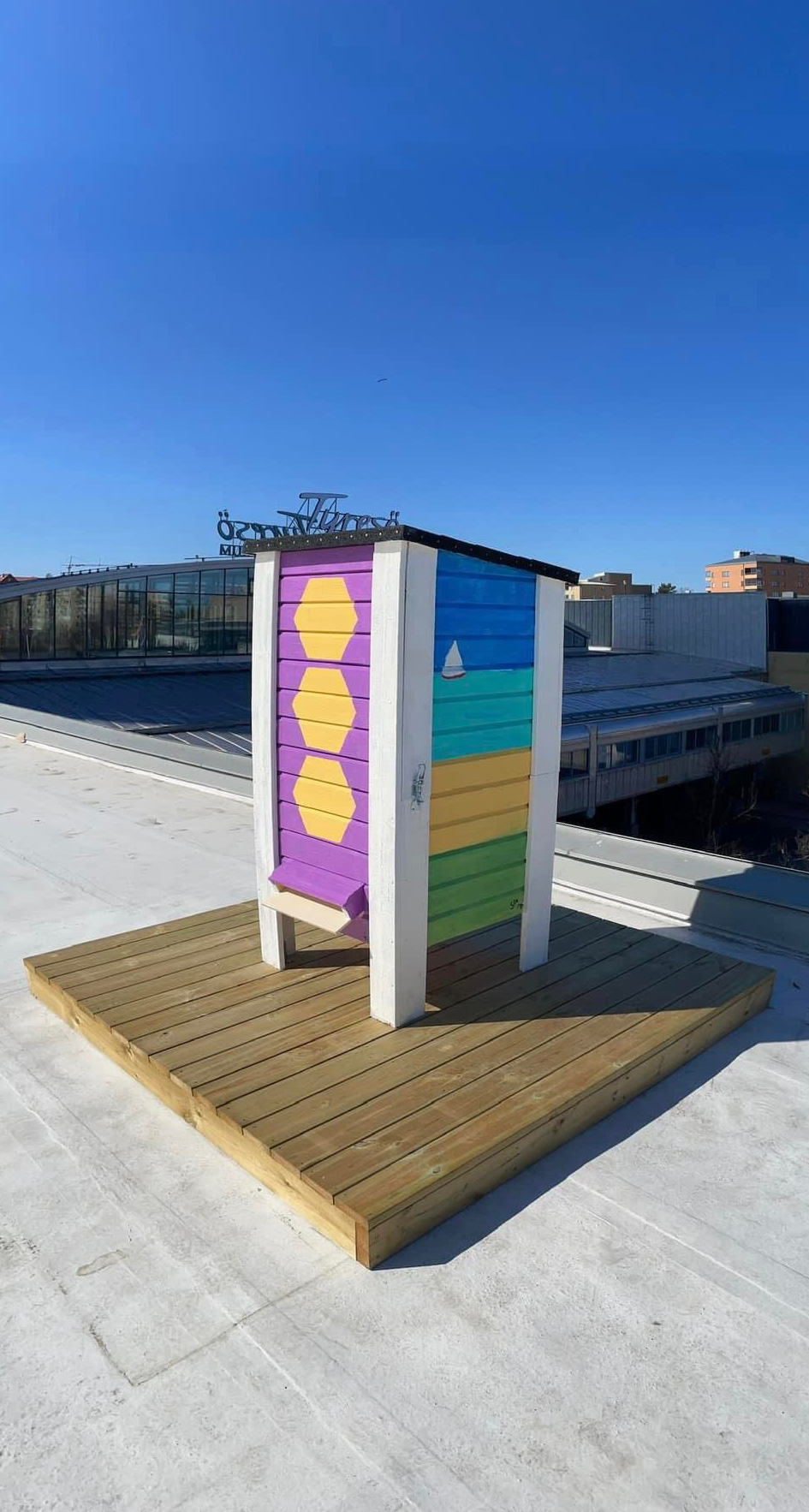 Me and Sanna Hagström have, on behalf of Tyresö Centrum, painted a beehive.
The artwork on the beehive is inspired by nature, birch trees, forests, water, flowers and the shapes created by bees themselves when they make honey.
"Before we started painting the beehive, we researched about bees. Initially, the honeycomb is built with spheres, and as they fill up, they come closer to each other and turn into hexagons. We like geometric shapes and find the hexagon beautiful, so we chose to paint three yellow hexagons as an entrance to the beehive."
The beehive can be seen from the bus station in Tyresö.